Posted by Ingram Draco on November 13, 2021
Among all the creatures that make us think of all things spooky immediately after gazing upon them, the best and more representative are, of course, bats. They always carry with them a spooky atmosphere wherever they go, and when we see one, it immediately triggers ideas of hauntings, monsters and other scary scenarios that could follow after them.
For this reason, it is a great idea to try this subtle but glamourous style that Alice Lockhart has prepared for you, where she shows you how to create this look where your eyelashes turn into little bats, ready to fly and flap around.
This is a refreshing look that maintains the face with a white tone to keep the focus on the eyes, while adding tones of orange to the lids and lips, which make the bat decoration stand out even more, while also giving the lips and eyes a candy-like finish with the color, which works unbelievably well as a style that will help you give a whole new meaning to the phrase: batting your eyelashes.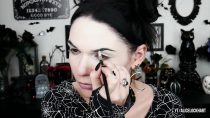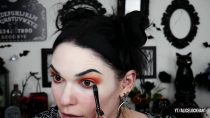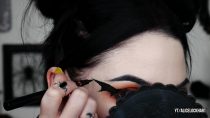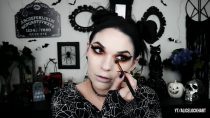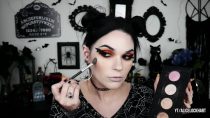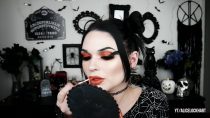 Hey guys! We've got another spooky glam makeup look for Halloween! I've been wanting to try bat wing eyeliner since I've seen sooo many pics of it on IG. Here's what I came up with! Let me know what you think

•••••••••LET'S BE INTERNET BESTIES! •••••••••
Instagram https://www.instagram.com/AlicexLockhart
Twitter https://www.twitter.com/AlicexLockhart
Facebook https://www.facebook.com/AlicexLockhart