Posted by Ingram Draco on November 5, 2021
This is a makeup tutorial by _blueNeon where she showcases the look of a Bad Omen for a spooky makeup idea, and since an omen is essentially a prophecy of some event to come in the future, in this case, a bad one, to keep with the spooky theme, she uses dark colors like black around the eyes, and a gentle color of makeup on the lips. Around the face, she adds a visual effect to make it look like there are some veins slightly popping out.
This style also calls for some props, and the ones she wears on her head are some jewels and black feathers. There's also something she uses on her eyes that enhance the look beautifully, because she wears false eyelashes that resemble raven feathers, which are creatures believed to carry these sort of mysterious messages from the otherworld into ours, and their addition to this look, along with the strong feel they create for this makeup style, is spot on, as it expresses how the embodiment of either the messenger from the great beyond, or the message itself, would make you feel when it shows it's dark presence.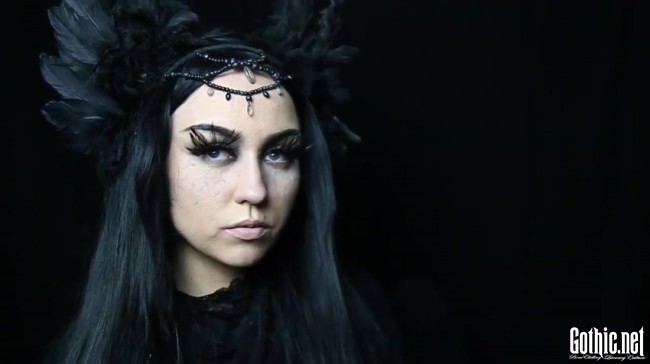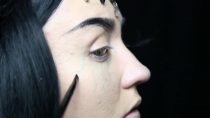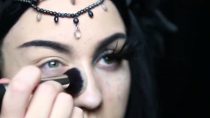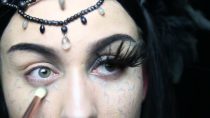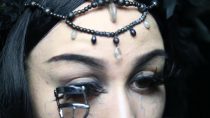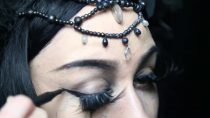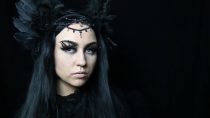 Happy Spooky Season!
Instagram: https://www.instagram.com/_blueNeon/
Twitter: https://twitter.com/_blueNeon